July 1, 2014 at 7:30 pm
#7997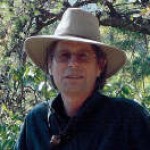 Allen C LoBean
Participant
J.D.
Ancestry.com is shutting down the Family Site to expand worldwide. They gave us notice that they would shut down the site September 5, 2014. They would let us down load the pictures but explain no text would be with the pictures just pictures, something to do with the 1.0 software that runs our site. The problem with the pictures there are no names or who owns them or what they are. They are just 6 GB of compress pictures.
We are working on how to proceed with the pictures, a few wrinkles to work out.
This site here is being set up by Jeremy Odell, he is working on it on his free time. Jeremy is working on us to be able to post a photo. At the moment we just have to wait.  However,  the meantime if you have any text that you wish to save on the Family site there are instructions on the Family site how to do it.
Allen C. LoBean
This reply was modified 8 years, 11 months ago by

Allen C LoBean

. Reason: all kind of computer gobble gook stuff
This reply was modified 8 years, 11 months ago by

Allen C LoBean

. Reason: Wrinkles spelled Wringles look good may not sound right